---
EXERCISE VIDEO PLATFORM
HUNDREDS OF EXERCISE VIDEOS AND SOFTWARE TO SCALE
YOUTH COACHING
create, organise, and send training
to your athletes
stay in charge of your training plans
BUILD YOUR OWN
TRAINING PROGRAM
CREATE TRAINING PLANS USING BST.COACH RESOURCES OR BUILD YOUR OWN TRAINING FROM SCRATCH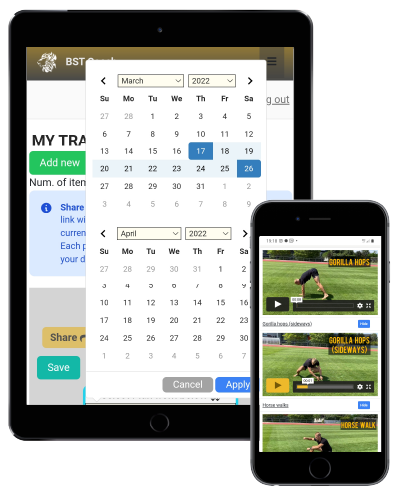 take advantage of our video resources
Explore our
library
use hundreds of our exercise video demos, training routines or training plan templates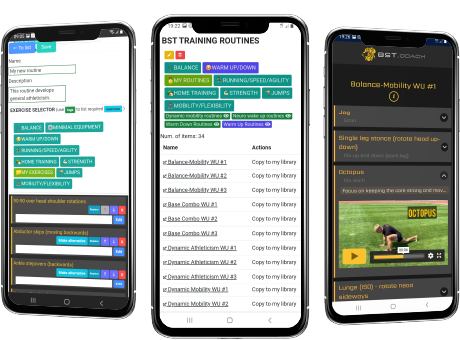 apply your training to specific dates
AUTOMATE TRAINING
1 - apply start and end dates to your programs
2 - pre-schedule training plans and save time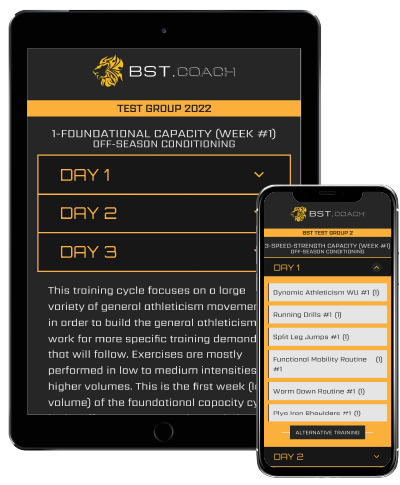 Open Library
free access to hundreds of bst exercise videos
Learn more!
Coach Plan
Extended bst library: exercises, routines, training plans
Your own library with exercises, routines and training plans
create, send & automate training plans
up to 5 training groups & 20 athletes per group
Learn more!
Team Plan
Everything from coach plan
+
customized plans for teams and sports organizations
team resources sharing
personalized URL links
Learn more!