BST Library
BST.COACH offers a wide range of high-quality exercise videos, categorized from simple to advanced. With nearly 700 videos, we cover all aspects of athleticism, including strength, power, speed, agility, mobility, balance, and more. Our focus on youth athletes ensures that the exercises are enjoyable and engaging, incorporating crawling, skipping, jumping, and rolling...
Most exercises require minimal equipment like jump ropes, workout mats, resistance bands, or a stopwatch. For advanced workouts, we may use dumbbells, hurdles, boxes, medicine balls, or physio balls. Our bite-sized videos, lasting 8-12 seconds, minimize training time wastage. And remember, our library is continuously expanding.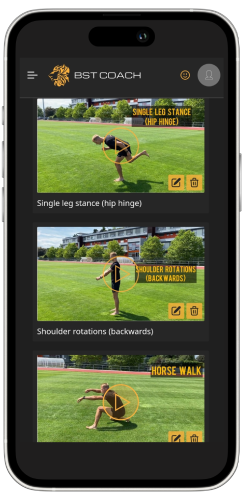 Training routines are the backbone of our coaching philosophy. These are collections of exercises, ordered intelligently, based on sports science & years of coaching experience.
Currently we have 150+ training routines, starting from warmups, balance routines, strength circuits to acceleration routines, jump routines and even home-based training routines.
Many of the exercises overlap across the routines. We have done it so that athletes can keep reinforcing what they have learned. It builds the desired movement library that is especially important at a young age.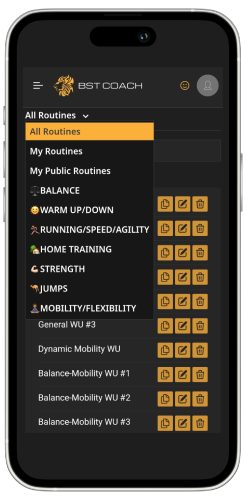 Coach and Team account users will have the privilege to apply our training plan templates. We have created 30+ weekly training plans for off season, pre-season, and in-season needs.
Our training plans are connected to one another through a form of block periodization model that goes from general strength & capacity building to speed & power to peak season training.
Coaches have an ability to apply our pre-made training plans, edit them or create completely new plans.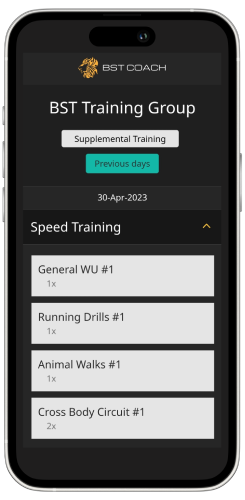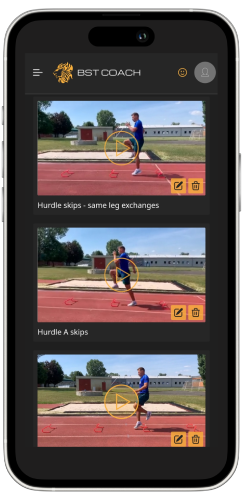 My Library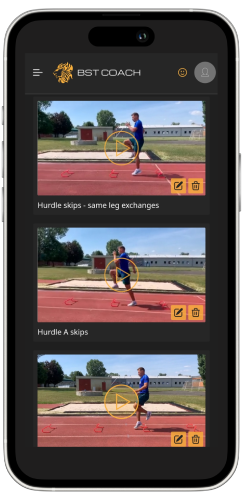 We encourages coaches to create their own unique library.
Coaches can add unlimited amounts of videos from YouTube or Vimeo links. BST training routines and plans can be edited and saved in my Library.
My Library feature makes us accessible to all coaches, including those outside of youth sports. In fact, we are currently the most affordable and one of the simplest-to-use platforms on the market as we do not require registrations for our athletes.
Explore Training Videos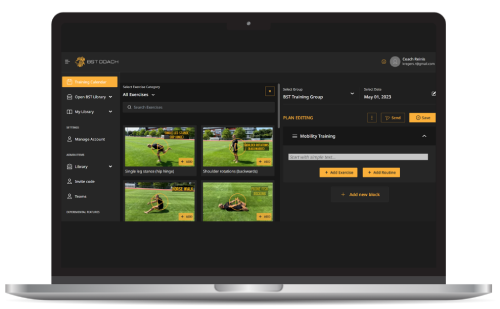 After lots of trial and error we decided that people like scrolling these days. Scroll away because our videos conveniently open by themselves just like in TikTok or Instagram.
Once you've found what you like, click Add and you have your exercise demo added to the plan. I hope it doesn't create a new form of addiction for coaches.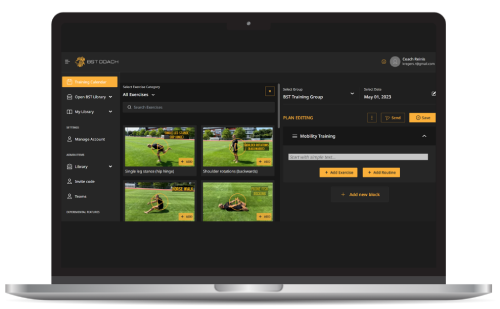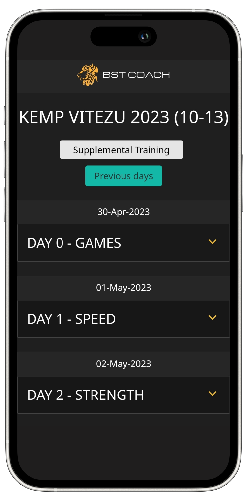 Send Plans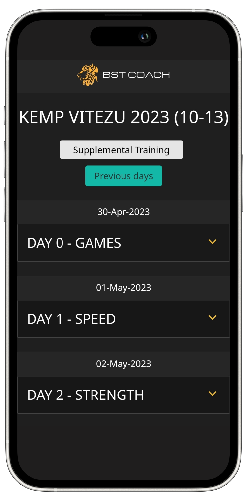 This is where we shine. After two years of testing effectiveness of the platform, we came to conclusion that simple-stupid is the way to go. Coach clicks send which immediately creates a homepage for your group. That simple.
Automate Training Plans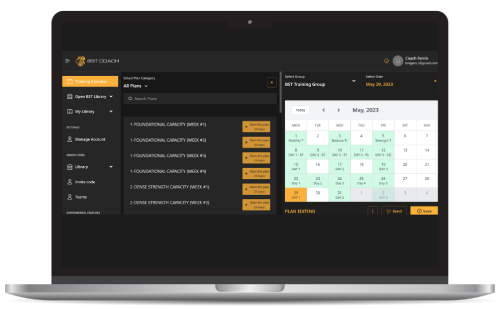 Automating training helps coaches plan ahead, saves time and money. Coaches can upload multiple plans in a row and add a date range when their athletes would be able to see each plan. Often it comes in handy when the training group is split and some athletes are forced to train alone for extended periods of time, for example, while recovering from an injury.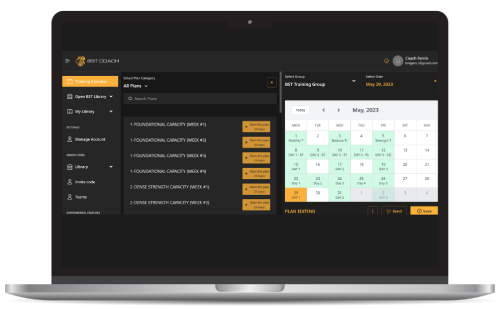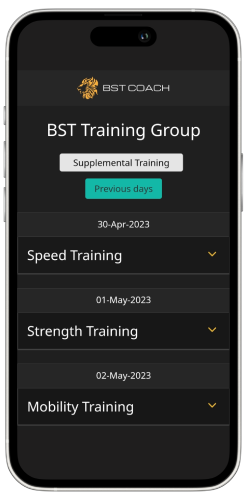 Group Page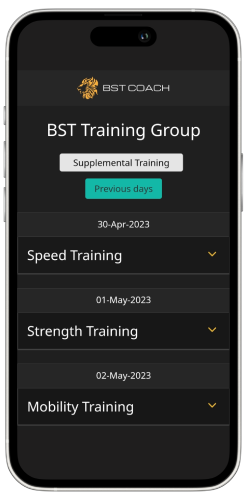 Group page is a personalized extension from our platform where the coach can place everything he or she wants their athletes to see. It's protected by a secure key coach hands out to the group athletes. It's the homeroom for each training group.